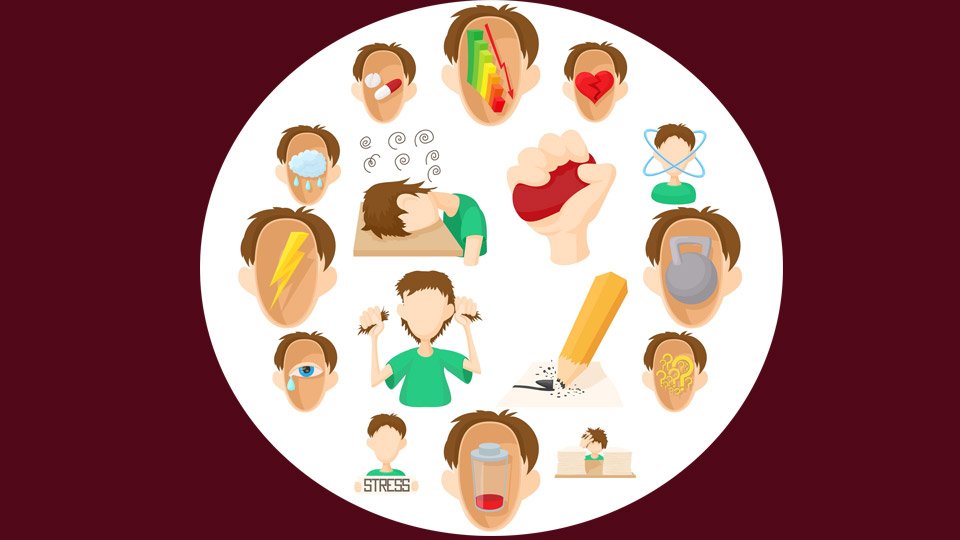 Causes of Overwork
Many nur­ses often feel expo­sed to high levels of strain, both phy­si­cal and men­tal. The most com­mon sym­ptoms are: back pain, insom­nia, and burn-out. In the field of nur­sing, the rate of peop­le suf­fe­ring from this is extre­me­ly high. The­re are several rea­sons for this. The dai­ly demand on the body and the mind eats away at nur­sing staff's well­being. Back and neck pains are cau­sed by fre­quent­ly car­ry­ing and lif­ting peop­le or objects. Many pro­fes­sio­nal nur­ses fre­quent­ly work under time pres­su­re. As a result, the fee­ling ari­ses for many that they have not cared for the resi­dents well enough.
The suf­fe­ring of peop­le with ill­nes­ses or impairments can also beco­me trau­ma­tic for many nur­ses. After all, they have to watch every day as resi­dents strugg­le with their situa­ti­on. Yet, even working out­side the nur­sing home does not pro­tect workers from men­tal dif­fi­cul­ties. On the con­tra­ry, the deman­ds of rela­ti­ves are a not infre­quent bur­den on nur­ses. Demen­tia in older genera­ti­ons can also be dif­fi­cult for rela­ti­ves. Then the­re are also the per­so­nal inte­rests and the occup­a­ti­on of the nur­ses. Recon­ci­ling both with the per­son being cared for is par­ti­al­ly very dif­fi­cult and high­ly stress-inducing.
Tips for engaging with care and nursing in a healthy way
#1 – Balancing the workload with time off
Sounds easy, but of cour­se it often isn't that simp­le. Ide­al­ly, the workload and time off should rough­ly balan­ce out. Whe­re pos­si­ble, tasks should also be pas­sed on to others every now and again. In addi­ti­on to this, the­re should also be suf­fi­ci­ent breaks. To help redu­ce work strain, you should also know your bounda­ries and only do as much as is actual­ly pos­si­ble. Tasks should be worked through one at a time, so that your mind doesn't beco­me too chao­tic at work. Spend your free time pur­suing your own inte­rests or spen­ding time with your loved ones.
#2 – Take care of your health
Peop­le who are healt­hy can cope with more strain. A healt­hy life­style is the­re­fo­re par­ti­cu­lar­ly advi­s­able. This includes:
A healt­hy diet
Exer­cise (see #3)
Not smo­king
Litt­le to no alcohol
Suf­fi­ci­ent, rest­ful sleep
Drin­king enough water
#3 – Look after your back – exercise
Your back is what is affec­ted most by working in nur­sing. The­re­fo­re, it is very important to look after it as much as pos­si­ble. Ensu­re that you are lif­ting safe­ly: when you lift, ten­se the mus­cles in your back and sto­mach, lift from a squat­ting posi­ti­on and use the power from your legs. Move slow­ly and with con­trol. In addi­ti­on, peop­le in need of care should only be lifted with the help of ano­t­her per­son. Beds can also be adjus­ted so that the resi­dent lying the­re can be cared for by nur­sing staff who are stan­ding. Equal­ly, you can also some­ti­mes take a step back at work. Let the peop­le being cared for try to accom­plish cer­tain things, which are wit­hin their capa­bi­li­ties, them­sel­ves and pro­vi­de them with assi­s­tance as they do so.
Fur­ther­mo­re, you should sup­port your back mus­cles with enough exer­cise. Walks, run­ning, and yoga can help, but tar­ge­ted back trai­ning and exer­ci­ses are espe­cial­ly good.
#4 – Look out for the symptoms
Do not unde­re­sti­ma­te the first signs of over­work, and take them serious­ly. For examp­le, you should look out for the fol­lowing symptoms:
Mus­cle ten­si­on, neck and back pains
Rest­less­ness, heart pal­pi­ta­ti­ons, aggres­si­ve­ness and irritability
Insom­nia, hea­da­ches, and fatigue
Sad­ness, depres­si­on, and anxiety
See your doc­tor regularly.
#5 – Make use of available support
A (free)consultation tar­ge­ted at nur­ses and care workers can be use­ful here. It offers sup­port in the form of coun­sel­ling per­tai­ning to resour­ces and faci­li­ties, as well as offe­ring men­tal sup­port and reli­ef. You should also speak to other nur­sing staff and dis­cuss pos­si­ble pro­blems and solutions.